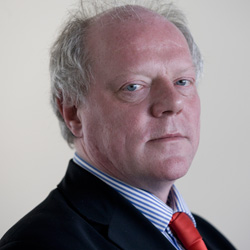 Jeroen Torenbeek has worked for the International Relations Office of Utrecht University from 1986 to 2005, the first years as vice director, later as managing director. He could combine designing policy and implementing the organisation for the internationalisation of Utrecht University.
His work covered every area; student exchanges, research programmes, development cooperation, plus the necessary conditions like housing for international guests, stimulating the internationalisation of the curriculum, and creating a modest summer school. All of these activities were done according to Jeroen's favourite way of working; policy and execution in one hand. That is, thinking and doing.
This combination of thinking and doing still characterises Ziggurat's activities. Conceiving a concept and at the same time taking responsibility for its implementation, Jeroen will be careful to avoid building castles in the air and setting goals that cannot be realised.
Since 2005 Jeroen transformed the Utrecht Summer School into one of the leading organisations in the field in Europe. With a growth in ten years from 300 to over 3.000 students, and from 25 tot over 200 courses and combination programmes.
Jeroen has also led the internal training institute (James Boswell Institute) within Utrecht University.
In 1999 Jeroen, together with Inez Meurs started Ziggurat BV, a company in which they combined their activities in the field of internationalisation of higher education for others.
From 2003 to 2005 Jeroen acted as chair of the European Association for International Education, the European professional organisation on international higher education.